Meet Fran, the Creative Talent Behind Rosary Creations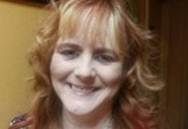 Rosary Creations is a passion project; an artistic outlet that has allowed Fran the freedom to follow her own journey of inspiration from her initial intuition to the beautifully finished end products. Designing and making rosaries is a spontaneous, naturally evolving process that draws on her creative talents and spiritual orientation.

"Quality is my number one priority, so I ensure all my materials come from reputable suppliers. My creative process is quite spontaneous, and I stick to my intuition of what would look good. I love working with Swarovski crystals, sterling silver, stainless steel, and semi-precious gemstones. Additionally, I enjoy using a wide variety of glass beads to give more options in order to suit personal tastes. If there is something you're looking for, but don't see, please don't hesitate to ask!

 

Thank you for stopping by and I hope you enjoy my craftsmanship as much as I've enjoyed making it for you!"